PLEASE NOTE I am currently fully booked and unable to take on new clients. 
Welcome.  Deciding to come to counselling takes courage. The process of counselling can help hidden parts of you to find a voice, a voice that may have been lost long ago to bravery and silence through shame, guilt and fear. Just turning up may be a big step.
My aim is to help people find new ways to understand themselves and their responses to the world.  Perhaps you feel alienated and frustrated due to circumstances beyond your control.  Perhaps you suffer with anxiety, lack of motivation, low self esteem, addiction, communication and relationship problems, perhaps experiences in your past have left you wondering who you really are and how to live your life most purposefully. I have an enduring interest in the relief of emotional suffering and the quest for a meaningful life. After many years working in mental health services including in the NHS and homelessness services I now focus on the finding the meaning hidden in our difficulties as a way to move through them.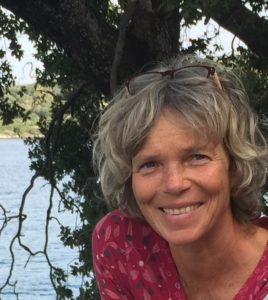 Sometimes we do not understand why we are feeling rageful, fearful, low, lost, or lacking in meaning. We may feel very unsure. Sometimes we know there are things in the recent or more distant past that we need to acknowledge and come to terms with in order to move forward in life. Difficult times, especially in early life, can leave us with communication problems, depression, anger outbursts or panic attacks, self harm, addiction, eating disorders, difficulties with sexuality and gender identity. Times of crisis and uncertainty can be a turning point but some things must fall away to give space for new growth.
What does this mean for you I wonder? What is your soul calling for?
I know from personal experience – both as a client and as a therapist – that talking therapy helps very many of us to feel more connected, more alive, more at one with ourselves, and more able to make choices that take us in the direction we want to be going.
Get in touch to find out more and to arrange an initial session of counselling in Portishead or Bristol. Call me on 07846 569855 or drop me an email –  info@ingridmurphycounselling.co.uk
Training, Qualifications &

Professional memberships
I am a psychotherapeutic counsellor with a Diploma in Integrative Transpersonal Counselling from Re-Vision. I also hold a post-graduate certificate in evidence-based psychological practice, a degree in psychology and a MSc in organisational psychology. I am a member of  the United Kingdom Council of Psychotherapy (UKCP)  and the British Association of Counsellors and Psychotherapists (BACP) and and abide by their ethical guidelines. I am also registered with the Data Commissioner (see my Privacy Policy), have professional indemnity insurance and take my work to regular supervision.