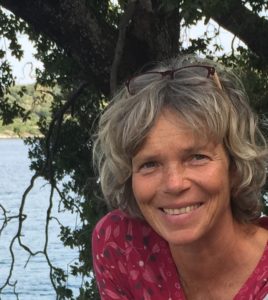 Hello and welcome. I'm Ingrid. I am an experienced BACP registered counsellor working in Portishead and central Bristol.
Deciding to come to counselling takes courage. The process of counselling can help hidden parts of you to find a voice, a voice that may have been lost long ago to bravery and silence through shame, guilt and fear. Just turning up may be a big step.
Sometimes we do not understand why we are feeling rageful, fearful, low, lost, or lacking in meaning. We may feel very unsure. Sometimes we know there are things in the recent or more distant past that we need to acknowledge and come to terms with in order to move forward in life. Difficult times, especially in early life, can leave us with communication problems, depression, anger outbursts or panic attacks, self harm, addiction, eating disorders and more. Times of crisis and uncertainty can be a turning point but some things must fall away to give space for new growth.
What does this mean for you I wonder? What is your soul calling for?
I know from personal experience – both as a client and as a therapist – that talking therapy helps very many of us to feel more connected, more alive, more at one with ourselves, and more able to make choices that take us in the direction we want to be going.
Get in touch if you would like an initial reduced cost session to find out whether you'd like to work with me.  
If it turns out I am not the right person for you it may still be a good opportunity to explore what type of help would best meet your needs.